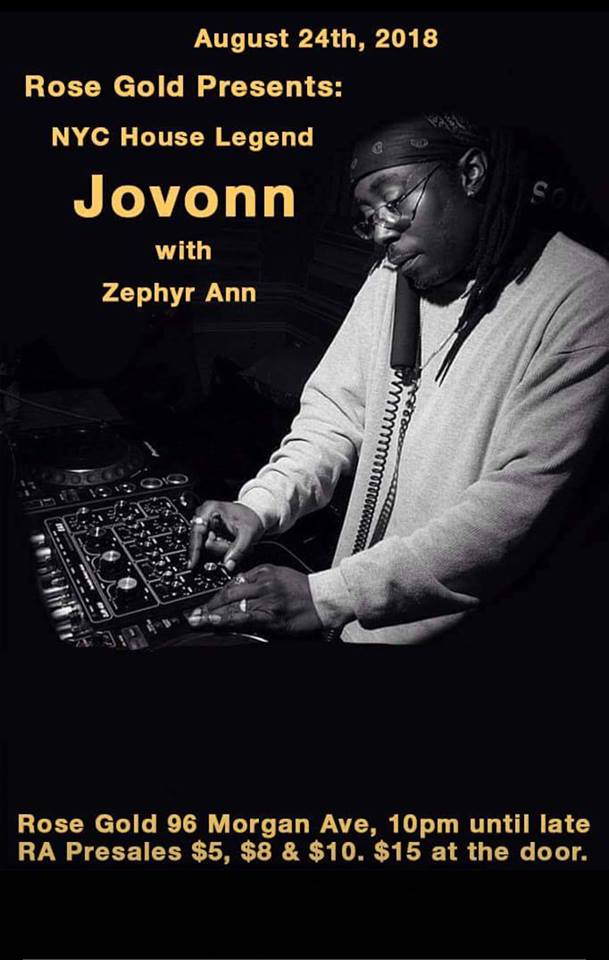 Line-up /
Jovonn
Zephyr Ann
A pioneer of the NYC, New Jersey, 90's house sound, he's produced many classics with releases such as as "Back In the Dark", "Garage Shelter", "I Can't Make Up My Mind", "I Wanna Go To A Club" that all contain Jovonn's distinctive vocal delivery and trade mark production, as the man says himself 'gritty sounds, hard kicks, jazzy chords and a phat bassline'. Other releases in Jovonn's impressive discography include 'Something About this Love' (on WestEnd Records), "The Spirit" album (on Track Mode), and the "Blaque House" album on Code Red.
More recently he's delivered releases on prestigious labels such as Dogmatik, Objektivity, Deeply Rooted House and Apollonia, showcasing his talents to a new audience of house music lovers.
Jovonn launched his new label venture Body N'Deep earlier this year via clone distribution, dedicated to releasing the hottest deep and raw underground house tracks from Jovonn and his crew of producers and vocalists. Look out for new releases on Body N'Deep Records with a single forthcoming over summer and his album 'Timeless' due for release in the Autumn 2017.