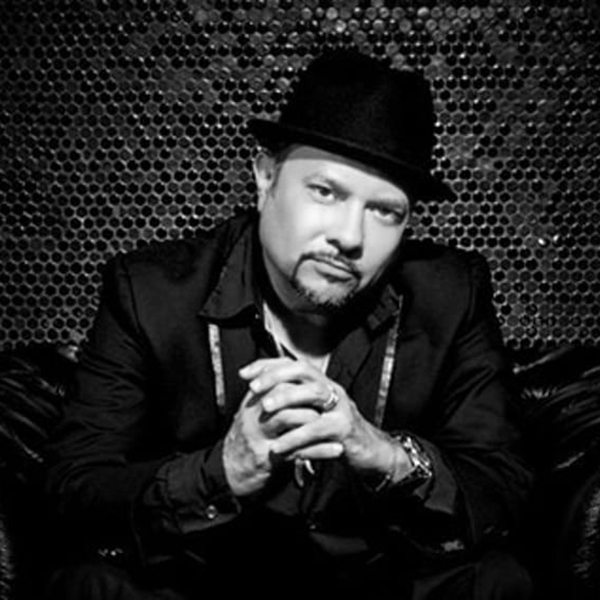 Grammy winner and 6x nominee, with a career spanning over 20 years. Louie Vega is a mega force in the House Music industry with no signs of slowing down.
A leader in global dance music, Louie Vega has painted an award-winning career from a palette mixed with everything from house, salsa and afro-beat, to jazz, hip hop, gospel and soul.
What distinguishes the Grammy winner and 7-time nominee as one of the best living house music deejays is his ability to evolve alongside the times, distill the current musical landscape through his unique taste and put his own timeless spin on all the music he creates.
"Little" Louie Vega, as he is sometimes affectionately known, was born in the Bronx into a musically gifted family (his father is a jazz saxophonist and his uncle, Salsa King Héctor Lavoe). The "Little" moniker is ironic, given the fact that by the 80s he was deejaying at clubs he wasn't even old enough to attend, holding residencies at Studio 54, Devil's Nest, Heartthrob, Roseland and playing at the Palladium, Area, 1018 and other seminal New York City Clubs. Soon Vega was producing his own remixes, which included Information Society's "Running", "What's On Your Mind", Noel's "Silent Morning", Cover Girl's "Because Of You", and Debbie Gibson's "Only in my Dreams."
Then in 1991 he joined Atlantic Records and recorded an album — hitting the mainstream. Teaming up with an up-and-coming Marc Anthony, he produced "Ride on the Rhythm" co-written with India & Derek Whitaker. An immediate club hit, the single put Vega and Anthony on the map. The duo would rock the club circuit with their success culminating when they opened for Tito Puente at his 100th Album concert at Madison Square Garden.
One of the keys to Vega's success is his refusal to be boxed into any one category, marked by the various styles his songs play with and by his fruitful collaboration with other artists.
More success came in 1991 from the production team he created with Brooklyn-based deejay Kenny "Dope" Gonzalez. Masters at Work, as they were called, were responsible for the critically acclaimed albums "Nuyorican Soul" and "Masters At Work – Our Time is Coming. " Not to mention the duo found the time to remix and/ or produce for Michael Jackson, Luther Vandross, Madonna, Jamiroquai, Tito Puente, India, Janet Jackson, Tania Maria, George Benson, Black Eyed Peas, Femi Kuti, Jocelyn Brown, Los Amigos Invisibles, Bebe Winans and Earth Wind & Fire.
Vega, always hungry for a challenge, expanded into a new role of record label owner. Featuring a roster that included Anané Vega, Luisito Quintero, Elements Of Life & E.O.L. Soulfrito (his live bands), Mr. V, Boddhi Satva, Hugh Masekela, Roberto Roena, Lisa Fischer, and Cindy Mizelle, Vega Records has released over 180 singles and 11 Full Length CD / Albums. In addition, Louie Vega has released over 30 compilations (with over 2 million cds sold) on the industry's most revered imprints, including Ministry of Sound Recordings, Defected Records, Kingstreet, Azuli, Division (Italy), BBE, Concept, R2, and Strictly Rhythm records.
Like his businesses, Vega's music also flourished. In 2006, he received a Grammy Award for his remix of Curtis Mayfield's "Superfly" on Rhino Records. Then, not more than a year later, Cirque Du Soleil approached him and the house-music group Blaze to compose and produce a song for a once in a lifetime event. Anané Vega sang the lead and the Elements Of life band performed the song "One Dream" to the acrobatics and art of Cirque Du Soleil during the 2007 Super Bowl Pre-Game Show to over 70,000 people at Miami's Dolphin Stadium. The performance was viewed by 145 million television viewers.
…Yet as we move through the twenty-tens, Louie shows no signs of slowing down…